Early War in the South
The American cause fared better in the South than it had in Canada.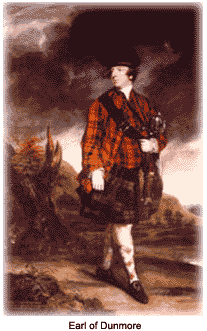 Following the events in Massachusetts, conflict broke out between Loyalists and American Patriot forces in Virginia. The Earl of Dunmore, the last royal governor of the colony, assembled an army of Loyalists, regular British soldiers and slaves who had been promised freedom in return for their support. Raids were conducted against coastal settlements and much damage was done. However, in December 1775 American forces defeated Dunmore at Great Bridge, forcing the British to withdraw by sea and head for New York. In North Carolina, Gov. Josiah Martin rallied Loyalist forces, expecting reinforcements by sea. The expected aid was not forthcoming and the Loyalists were met by American militia at Moore's Creek Bridge in late February 1776. The patriot forces were victorious and took more than 800 captive.