National Register of Historic Places
The National Register of Historic Places is America's official list of cultural resources worthy of preservation. The National Register was authorized under the National Historic Preservation Act of 1966 and is part of a national program to coordinate and support public and private efforts to identify, evaluate, and protect America's historic and archaeological resources.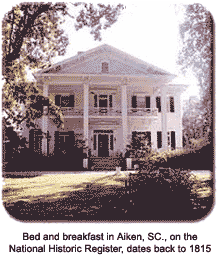 Properties listed in the register include sites, districts, buildings, structures, and objects that are significant in American history, archaeology, engineering, architecture, and culture. The National Register of Historic Places is administered by the National Park Service, which is part of the U.S. Department of the Interior.
Included among the approximately 82,000 listings that make up the National Register are all historic areas in the National Park System, more than 2,300 National Historic Landmarks, and thousands of properties across the country that have been nominated due to their significance to the nation, state, or community.